Full Stack
Full stack development is our passion.
Our professional developers can do the entire development related work within one product.

From setting up the database to programming in the back end and the appearance at the front end.

We develop websites, following your guidelines and today's best practices.
Teamwork
Teamwork makes the dream work and we dream big ! For every single project we select the best fitting developers
Being enthusiastic and highly motivated, our team is always ready to deliver the best results and works hard for making your ideas reality
Quality
Quality is our main priority.
Regular code reviews are the most crucial steps in web development process.
Our team therefore provides quality assurance testing within every sprint or time boxed effort.
Our professional developers will perform QA testing themselves in order to save time and keep the project within the budget.
OUR PROCESS
We are creative and focused on result in our projects. We will help you to imagine your future website together.
Consult
This is where we sit down, grab a cup of coffee and communicate about all the details.
Plan
Now that we've aligned the details, it's time to get things organized.
Create
We begin to visualize your sketches and make them into beautiful pixels.
Release
Your website is all dressed up and ready to party. It's time for release.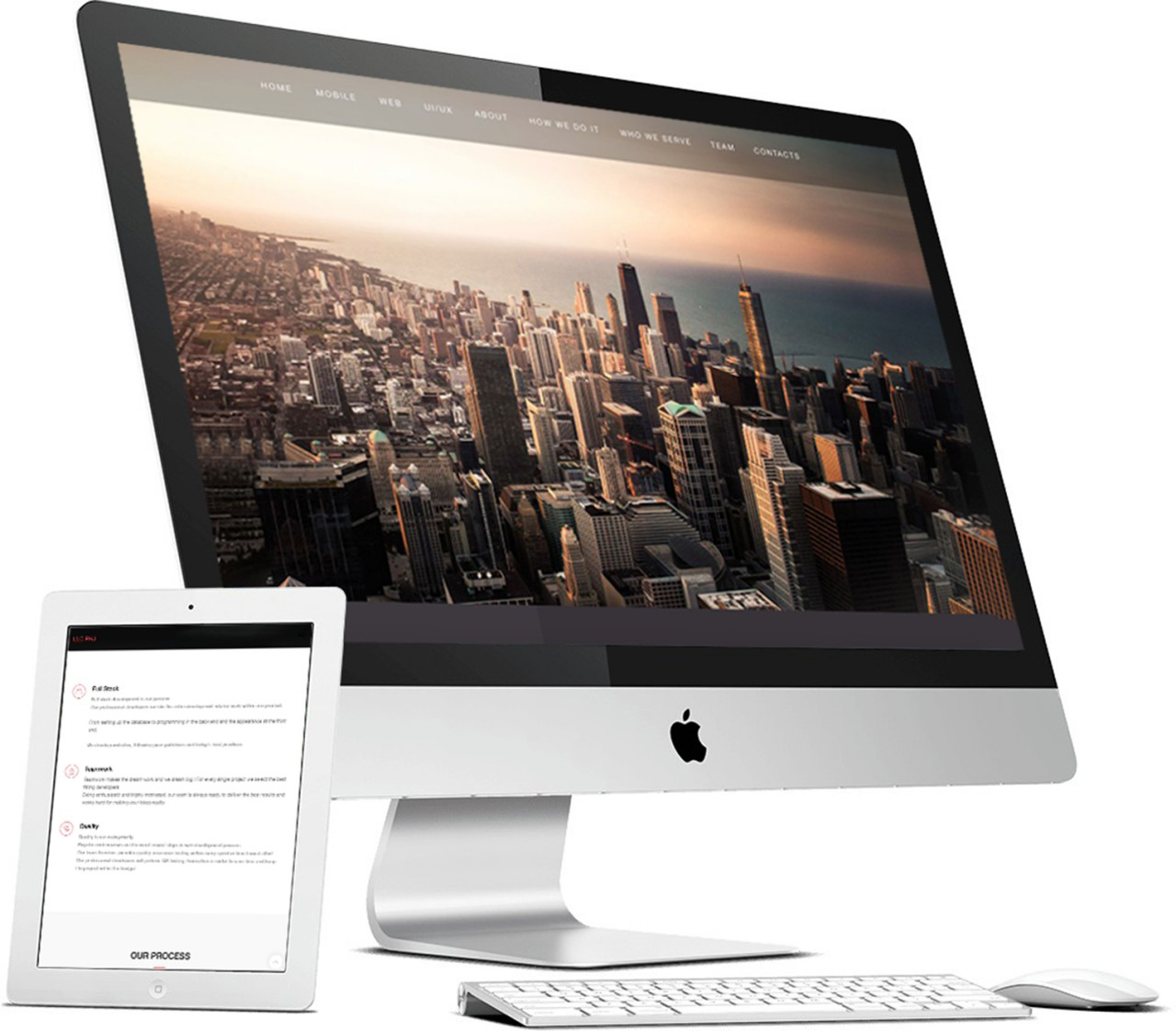 OPPORTUNITIES TO IMAGINE
We have the knowledge and skills which will give you confidence that all your ideas will be exactly implemented.
Back-end
Front-end
Design UI/UX
RSpec autotesting
BRING YOUR IDEAS TO LIFE AND TURN THEM INTO A SUCCESSFUL PRODUCT WITH A DEDICATED TEAM OF WEB DEVELOPERS
We offer web solutions that can meet your expectations in every detail. Our team is ready to meet any challenge of creating your cutting-edge website.
Open communication
We will always communicate with you to make you feel as if we are next door.Communication is the key to be sure that the website will contain allyour ideas. In each step of work we will show result to be sure that you like it.
Scrum and Agile
We follow the best flexible Scrum practices which helps us to think and act strategically to make your software products

By using Agile tools, principles and processes we can constantly track and report on each aspect of your project.
Define, build and test!
We'll help you to stay ahead of the competition with faster product delivery without sacrificing product quality.
Product scaling
Our development process is flexible that will give to you opportunity add some features in development time. That will make your website fully finished in the end with all features that you want.
Technologies
Our developers are highly skilled in the latest programming languages and always ready to come up with the most innovative ideas.
We can build any kinds of web solutions by using Ruby on Rails and Java Script which are much faster and more flexible comparing to other frameworks and languages.
We know how to create fast and powerful websites with the use of the most reliable and proven tools.
HAVE A QUESTIONS?
Tell Us About Your Project
Our Contacts
Karelska St, 9, Dnipro, Ukraine, 49074
+38 (098) 156-56-65
+32 (495) 52-68-24